Ian Svenonius ESCAPE-ISM (Los Angeles, CA, U.S.A.)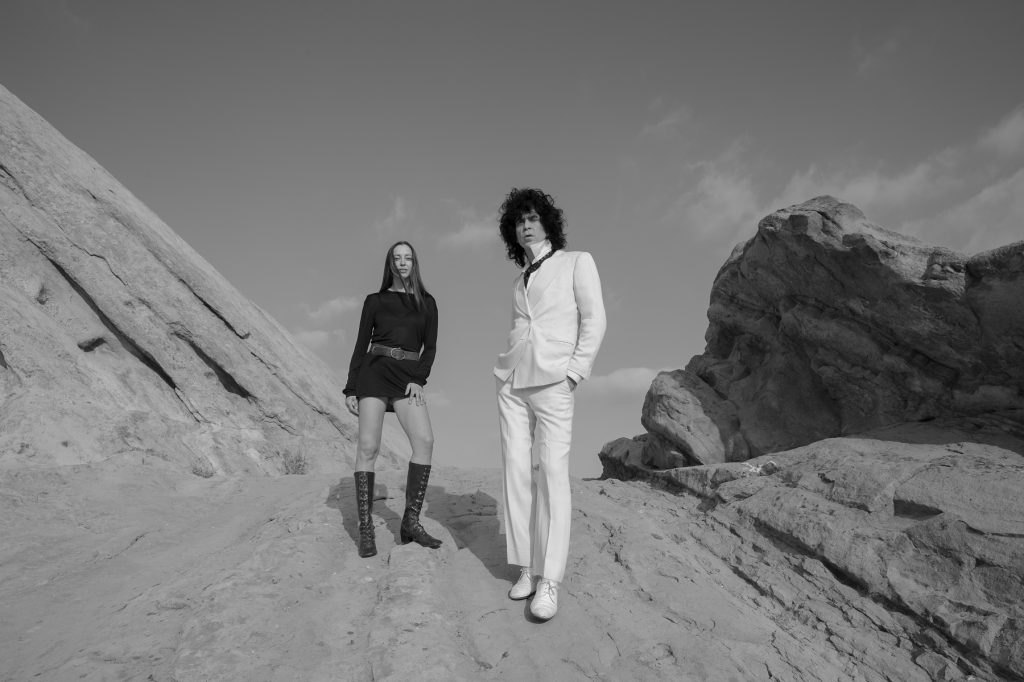 Ponedeljak, 18. septembar – Plovdiv @ Bee Bop Cafe
Utorak, 19. septembar – Veliko Tarnovo @ TaM
Sreda, 20. septembar – Sofia @ Singles
Četvrtak, 21. septembar – Priština @ Kino Armata
Petak, 22. septembar – Prizren @ Lumbardhi
Subota, 23. septembar – Skopje @ MKC
Nedelja, 24. septembar – Niš @ Feedback
Ponedeljak, 25. septembar – Beograd @ Anti Shop / Elektropionir | 19:30 w/Rita Braga (Lisbon, Portugal)
Utorak, 26. septembar – Novi Sad @ CK 13
Četvrtak, 28. septembar – Thessaloniki @ WE
Petak, 29. septembar – Athens @ Death Disco
U poslednjoj knjizi Iana F. Svenoniusa nema podataka o autoru, pa shvatam da nije potrebno posebno predstavljati ovog legendarnog rokenrol animinimalistu, koji ponovo dolazi u Beograd, ovog puta sa novom inkarnacijom akta muzičkog vandalizma zvanog Escape-ism. Druga polovina snolike drame slučajno pronađenih zvukova je Sandi Denton, koreografkinja i basistkinja dream pop benda Tashaki Miyaki.
Uverili smo se da Escape-ism može biti bilo ko i bilo šta: one-man show, duo, jedna ritam mašina i nekoliko reči, bas i glas, situacionistička diverzija, izgubljena ploča, disko klub duboko ispod podzemlja, bina na kojoj se smenjuju James Brown i Alan Vega…
Escape-ism nas može odvesti daleko, čak do artoovske spoznaje stalne magije, samo ako dopustimo sili da deluje.
Ian Svenonius upozorava da je Eros pao u okove kapitalizma i da ga moramo osloboditi. Zvuči kao dobra misija i sjajan razlog da budemo u Elektropioniru 25. septembra, posebno što će pre dinamičnog dua iz Los Anđelesa nastupiti lisabonska pevačica I kompozitorka Rita Braga, poznata i kao electro Betty Boop. Osim mini sintisajzera, ova talentovana muzičarka svira i ukulele, a njen eklektični repertoar čine uglavnom mjuzikli, filmska muzika i džez dvadesetih godina prošlog veka. Domaćoj publici, koja gaji ljubav prema alternativnom stripu, Rita je poznata kao ilustratorka i animatorka, a kuriozitet je da je omot njenog prvog albuma "Cherries That Went To The Police" (2011) ilustrovao naš poznati strip crtač Aleksandar Zograf.
"Sva dobra muzika podseća na nešto", reče Kokto.
"Svi najbolji bendovi su cover bendovi – Spacemen 3, The Gories, The Cramps, Stereo Total", dopuni ga Ian.
Ne propustite priliku da učestvujete u ovoj debati, ali tek nakon što se pretvorite u golu vodu na plesnom podijumu. Ulaznice u pretprodaji po ceni od 1200 dinara. Na dan koncerta – 1500. Pretprodajna mesta: Pub Brod i Dnevni Chillton.
Sara Bujak
Linkovi:
https://escape-ism.bandcamp.com/
https://www.instagram.com/ian_f_svenonius/
https://ritabraga.bandcamp.com/album/cherries-that-went-to-the-police
https://www.instagram.com/superbraguita/
Video: